A business's sign, poster or banner is one of the most important cosmetic details a business can have. Why? Because your customers will judge your business on the quality of the signage that you have up in your establishment. You want to make sure that only the highest quality of materials are being used in printing or making your poster, banner or sign. A bad or poor sign can cause customers to think less of your business and may actually cause you to lose out on potential customers.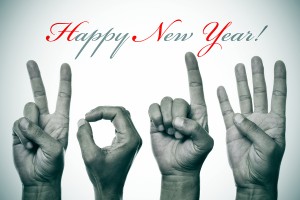 We can print a poster which is a great tool for promoting a special event or sale. They are an inexpensive way to draw immediate attention to your current promotion. We offer a wide range of printing options including standard and wide-format, a variety of high quality paper stocks, and specialty finishing options. Here are some few poster design tips that will give you a more effective result:
Keep your message short & simple – An effective poster doesn't have an extreme excess of information. Only the necessary details and main message are required. A web site url where they can learn more can substitute for any wall of text you  feel needs to be on your poster.
Use tasteful fonts – Don't use a complicated font or too many fonts on one poster. Both clutter up design and will make your poster hard to decipher. Using a font that makes sense with what event or organization you're trying to promote. Using too many crazy fonts could cause your poster to be ignored. Simplicity in font usage is never a bad thing. Choose a simple color scheme that compliments the rest of the design.
Choose a simple color scheme – A simple color scheme that compliments the rest of the design is usually what's best. Complimentary colors and not too many conflicting graphics will also help getting your message across.
Make everything symmetric – Unless an asymmetric design is the point of the poster, make everything symmetrical and have your information and images lined-up and spaced properly. A well organised poster is a well read one!
At Time Printers, we can help you design your posters, banners and signs. If you already know exactly what you need, great. Our expert sales team will deliver affordable, state-of-the-art signage that will make you and your customers smile. If you aren't quite sure about your needs, let our team walk you through the process to ensure that we're not only meeting your needs, but exceeding your expectations without adding too much to your bottom line.
Time Printers is a Baltimore, MD family full service printing products and services business. We have extensive knowledge of the printing industry and deep seeded community roots. With our quality printing products, quick turn around and outstanding customer service, your business advertising cannot go wrong. Time Printers is constantly challenging ourselves to stay on the cutting edge of the industry's standards without giving up their personal touch. We offer the newest technology while at the same time adhering to our extensive history and timeless traditions.
Call Time Printers today for Poster, Banner or Sign Printing at 410.566.3005 or click here.
Connect with Time Printers today by checking us out on Facebook, Twitter, Google+ and Pinterest as well.
Source: 7 Tips to Design a Good Effective Poster, DzineBlog