Finally, it seems like the Baltimore area has headed into warm-weather territory. Cue the collective sigh of relief from spring, summer and early fall brides with an outdoors wedding planned! Now that nice weather can be checked off the list, it is time to make sure the wedding venue and wedding invitations are in order.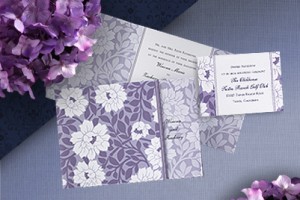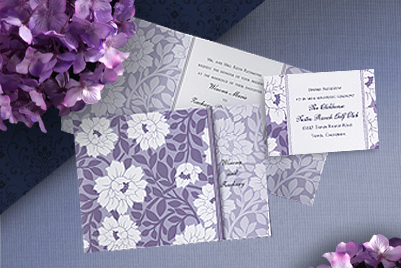 Do your invitations coordinate with your venue? If not, take a look at these great ideas for venue-highlighting invitations that impress the guests!
Farm and barn weddings
Farm and barn weddings are a huge trend for outdoor weddings as a fun venue for both guests and the wedding party. Excite your guests with farm and barn-themed wedding invitations, such as: photos of the venue, an iconic red barn door, the use of brown cardstock, wood, hay and wagon themes, and decorative twine.
Manor weddings
Manor grounds are often well-kept and captivating, making them the perfect venue for romantic weddings. Professionally-printed invitations in elegant colors such as white, gold and violet can be decorated with lace, ribbon and beads to give it that cute country manor feel.
Gardens and vineyards
Forget ordering decorative flowers when your venue provides them for you, naturally! An outdoors wedding in a garden or vineyard makes for gorgeous wedding photos. Let your invitations follow suit with floral themes, making use of a variety of colors and a whimsical feel. Grape-inspired invitations in greens and purples are a big hit with vineyard weddings specifically.
Taking advantage of outdoor venues to send enchanting invitations to your guests is easy with an experienced, knowledgeable printing company such as Time Printers. Trust only the best when it comes to keepsake-worthy invitations capturing all the fun and joy your wedding will give.
Professional, decorative outdoors wedding invitations
Time Printers is a full-service printing products and services business located in Baltimore, Maryland. Our graphics team of experienced professionals can help you bring your vision to life in a timely and affordable manner. Our unique portfolio speaks for us and our quality services.
To learn more about our stunning outdoors wedding invitations printing and event materials design services, please give Time Printers a call at 410.566.3005. At Time Printers, we believe it is our job to make you look good! Quality products can help your big day make a lasting impression on your friends and family.
You can also follow us on Facebook, Twitter, Google+, Pinterest, and LinkedIn for weekly tips, information, and news on printing!
Tags: wedding stationery, weddings