If you're a local church or religious organization, you want quality printed materials that best represent your religion and philosophy. You also want printed materials that will engage your members in a way that not only informs them, but excites them and makes them feel spiritual. That's why Time Printers offers religious materials printing with quality and affordability. Our printing won't break the bank and you'll be assured that all of your printing is done in a timely manner. Here are a few of the religious materials we print: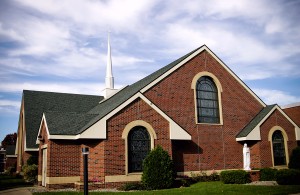 Offering Envelopes – Choose from many of our different pre-made samples or create your own. Whichever style you choose, our offering envelopes are made up of high quality paper stock and we offer a variety of envelope color and layout options. Our professional-looking envelopes will bring prestige to your religious organization.
Bulletins – We understand that quick turnaround times should not compromise quality, that's why at Time Printers we ensure that you have your bulletins on a weekly basis, on time and in an affordable manner. A professional-looking bulletin from Time Printers will make your announcements or message stand out in a professional manner that causes your religious members to notice.
Prayer Cards – If you need prayer cards for display in your lobby or to hand out to parishioners, you've come to the right place. We offer only the highest quality printing options including a variety of paper stocks, sizing options, and templates or custom designs. Let us help you get high quality prayer cards printed with the time and respect they deserve.
We also offer event materials printing, invitation and ticket printing. Time Printers is your one-stop source for all of your religious materials printing needs. We'll work with you at a price that won't abuse your budget. We understand the respect and careful planning that goes into religious ceremonies and events. That's why we look forward to handling your religious materials printing job.
Time Printers is a Baltimore, MD family full service printing products and services business. We have extensive knowledge of the printing industry and deep seeded community roots. With our quality printing products, quick turn around and outstanding customer service, your business advertising cannot go wrong. Time Printers is constantly challenging ourselves to stay on the cutting edge of the industry's standards without giving up their personal touch. We offer the newest technology while at the same time adhering to our extensive history and timeless traditions.
Call Time Printers today for Religious Printing at 410.566.3005 or click here.
Connect with Time Printers today by checking us out on Facebook, Twitter, Google+ and Pinterest as well.