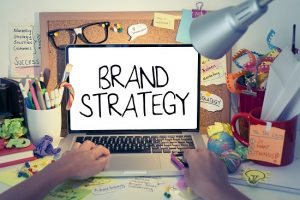 Your school's brand is what people remember and associate with you. Depending on your reputation and how you have promoted yourself, someone's first reaction upon seeing your logo or school colors may be adulation, apathy, or something else. With so many institutions providing excellent education, your brand presents an opportunity to set your school apart from the competition. It would help to consider how you want your school to be viewed and include that in its branding. Please continue reading to learn why your school should prioritize its brand and branding efforts during the upcoming back-to-school period. 
Branding Shapes Your Identity
By using branding, you can give your school a personality consistent with its primary mission and encourage those unfamiliar with it to trust it. Ultimately, parents are likely to pick a school that embodies their ideals and can meet their kids' requirements. However, it is challenging for these parents to engage with the school on the appropriate level to persuade them into admission without a strong brand in place.
Your Brand Is Vital For First Impressions
Make sure you're representing your school in a way that communicates your beliefs and status because you only get one chance to create an excellent first impression on your potential families. For this, consistency is of the utmost significance. Once you decide on a logo and motto, they should be used in all print and digital publications for your institution. This means that the message on your website should be conveyed in all of your recruitment-related advertising materials, including prospectuses and brochures. The strong school brand that results from this consistency looks and feels established and is much simpler to believe in.
Branding Helps Establish Trust 
Customers trust well-known brands in any industry, which is also true of education. Parents and students are more likely to trust schools with a well-established reputation for educational quality. That doesn't mean that if your school isn't particularly well-known, you're in trouble; it just goes to demonstrate how crucial building your brand is. That is why it is essential to use promotional items to help with branding, as they are a cost-effective and efficient marketing tactic.
Let Time Printers Assist You with Your Printing Needs for the Rest of 2023!
Whether you already know how your latest print products should look or want further advice, Time Printers is here to help! We service all of Baltimore, Hunt Valley, and Towson. Our team of professionals can answer all of your burning questions. Give us a call at 410-566-3005, and be sure to follow us on Facebook, Twitter, Pinterest, and LinkedIn for tips and see what we have been working on and what we can do for you. We hope to hear from you soon!
Tags: back-to-school, brand awareness, branding