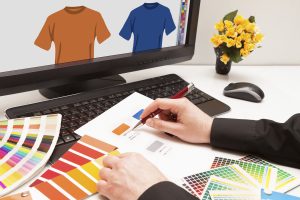 Are you in need of last-minute tickets or flyers? If so, consider using on-demand printing as a solution. This approach offers numerous benefits, and Time Printers Incorporated can help ensure your needs are met quickly and efficiently. Here are some reasons why on-demand printing may be the right choice for your business needs.
No Large Quantities With On-Demand Printing
When buying products in bulk, you can often enjoy significant price reductions, which is especially beneficial for small business owners. However, using printing as a method can result in waste. By opting for more sustainable printing options, such as those available in the market, you can reduce waste and ensure that the t-shirts and other promotional items you sell are easier to manage.
No Need To Invest In Costly Equipment
Using print-on-demand services for your business has many advantages, including not needing to invest in expensive machinery. The printing services will handle all the technical elements, and if there are challenges that might interfere with the manufacture of your product, they will take care of it. You won't need to master advanced printing procedures that could be outside the scope of your industry by choosing on-demand printing.
Save Time With On-Demand Printing
This printing method eliminates the hassle of handling orders and shipping. On-demand printing allows you to dedicate more time, effort, and imagination towards growing your brand and impressing your loyal customers.
You Can Get Creative With This Printing
Having the freedom to unleash your creativity can be exhilarating. In marketing, the ultimate aim is to attract more clients. Even though experimenting with fresh designs may seem daunting, it's essential to ease the pressure off yourself as it doesn't require much effort. When there's not much at risk, you can easily remove anything not selling well from your online or in-store inventory. This applies whether the product is physical or digital.
Customize Your Products
Starting with the idea of customization, on-demand printing has made it easier to personalize products. Graphic tees and screen-printed hoodies have now evolved into entire clothing lines that reflect this concept. Personalization is becoming increasingly popular today, and with the right strategy, you can increase profits from this trend.
Let Time Printers Assist You with Your Printing Needs for the Rest of 2023!
Whether you already know how your latest print products should look or want further advice, Time Printers is here to help! We service all of Baltimore, Hunt Valley, and Towson. Our team of professionals can answer all of your burning questions. Give us a call at 410-566-3005, and be sure to follow us on Facebook, Twitter, Pinterest, and LinkedIn for tips and see what we have been working on and what we can do for you. We hope to hear from you soon!
Tags: on-demand printing, on-demand printing benefits, printing tips, printing types