When you're planning a special event, you want everything to run smoothly. Not only do you want the subject of your events to either dazzle or interest the particular audience you're targeting, but you want a good audience full of interested people. And there's no better way to do that than by having a good promotional package. Good promotional packages start with quality printed event materials that catches the eye of a potential audience member.
At Time Printers, we feel our job is make you look good. Quality event products can help your Baltimore business make a lasting impression on your customers and clients.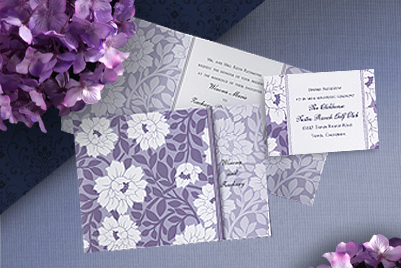 Planning a special event can certainly elevate the stress levels. However, the payoffs are well worth the struggles. Let us take off some of the pressure when it comes to your event printing needs. We can prepare a customized event package encompassing all of your printing needs in an affordable manner without compromising quality. Here are just a few of our quality event material products:
Invitations – One of the most important event materials for setting an event's tone are the invitations. The purpose of an invitation is not only to give logistical details about your event, but also helps to set the theme, build momentum, and engage participation. Whether you choose one of our custom templates or have our design team create a beautiful masterpiece, you can have the peace of mind that you've chosen the right company who understand the importance of your event.
Wedding Stationery – The most memorable day in your life should be accompanied by memorable wedding invitations.  It's your day. We understand that. We also understand that you have a million and one decisions to make when planning a wedding. Our team of experienced professionals can walk you or your wedding planner through the entire process making it as painless as possible.
Tickets – If your special event needs tickets, we can print those for you in a professional amount of time. We can meet all of your event planning needs, including quality, professionally printed tickets in a variety of colors and sizes. We can provide numbered tickets, as well as tear off stubs for raffles, etc. Let Time Printers take the hassle out of your event ticket needs.
Certificates/Plaques – Time Printers understands that acknowledging outstanding people can be a special part of any event. We should know. We've received a few certificates of our own for outstanding customer service and print quality. We'll help you choose from one of our many custom templates or even design something specifically catered to your event. Either way, we'll ensure that the people or organizations you're recognizing get the quality they deserve.
No matter what event material you need for your special Baltimore, Maryland event, Time Printers has you covered.
Call Time Printers today for Quality Event Materials Printing at 410.566.3005 or click here.
Time Printers is a Baltimore, MD family full service printing products and services business. We have extensive knowledge of the printing industry and deep seeded community roots. With our quality printing products, quick turn around and outstanding customer service, your business advertising cannot go wrong. Time Printers is constantly challenging ourselves to stay on the cutting edge of the industry's standards without giving up their personal touch. We offer the newest technology while at the same time adhering to our extensive history and timeless traditions.
Connect with Time Printers today by checking us out on Facebook, Twitter, Google+ and Pinterest as well.