Regardless of how long you have been dating, Valentine's day is on the horizon and you're probably going to celebrate this with your significant other. Flowers and chocolates are so boring, you want to show your partner how much you love, care and appreciate them. So below is a list of wonderful gift ideas that are thoughtful and not cliché. They're a wonderful way of showing your partner how much you love and care about them: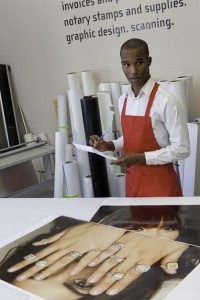 A calendar – nothing will remind your significant other how much you love them like a calendar with pictures of the two of you. This is a gift that will keep on giving, every month for the next year.
A photo album – so many photos of you and your valentine? Put them in a  nice album or scrapbook for your loved one to enjoy.
Personalized stationary – does your valentine enjoy sending you handwritten love notes? Now they can do it from beautiful customized stationary instead of the yellow legal pad that you've grown accustomed to.
Whatever you decide, your valentine will love it because it came from you, their someone special.
About Time Printers
Time Printers is a Baltimore, MD family full service printing products and services business. We have extensive knowledge of the printing industry and deep seeded community roots. With our quality printing products, quick turn around and outstanding customer service, your business advertising cannot go wrong. Time Printers is constantly challenging ourselves to stay on the cutting edge of the industry's standards without giving up their personal touch. We offer the newest technology while at the same time adhering to our extensive history and timeless traditions.
Call Time Printers today to print your business cards at 410.566.3005 or click here.
Connect with Time Printers today by checking us out on Facebook, Twitter, Google+ and Pinterest as well.