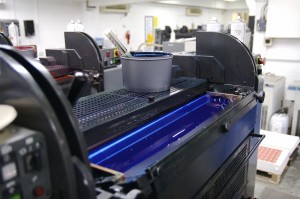 Do you need professional logo designs created for your business?
If yes, Time Printers is here to print quality graphic designs, including logo designs for your company.
What does it take to create professional quality logo designs?
To make great logo designs, you need to ask good questions and layout a design brief.
The design brief will help your company identify what your company is about – what you do and what your brand stands for.
Based on this information, you can produce a unique graphic design for your logo that will appropriately represent your company.
Next sketch and develop a concept for the logo designs. Graphic design concepts can be literal or abstract for visual appeal.
Logo designs should be composed of balance as well. This means you should have two or more elements that are in harmony. The logo should also be versatile (logo adaptability for any situation). To accomplish this type of design, have a logo that is one single color created to represent your brand when necessary.
Color psychology will come in handy for this logo adaptability task.
Time Printers is here to create quality logo designs that give your company's identity a name and a face consumers can relate to.
It's important to produce quality logos because good logos build trust – distinctive logos are good logos. Simplicity is crucial to creating a quality logo.
Time Printers' services include graphic designing your company logos or marketing a fresh look to your brand.
Our graphic designers have expertise in bring the visions of company brands to life in a timely and cost effective manner. We can give you a custom quote today!
To learn more about Time Printers professional graphic design services, printing services and products, give us a Call today at 410.566.3005 or click here.
Time Printers is a family full service printing products and services business.
We have extensive knowledge of the printing industry and deep seeded community roots. With our quality printing products, quick turn around and outstanding customer service, your business advertising cannot go wrong.
Connect with Time Printers today by checking us out on Facebook, Twitter, Google+ and Pinterest as well.
Source: http://blog.spoongraphics.co.uk/articles/a-guide-to-creating-professional-quality-logo-designs
http://sixrevisions.com/graphics-design/5-branding-basics-every-logo-designer-should-know/